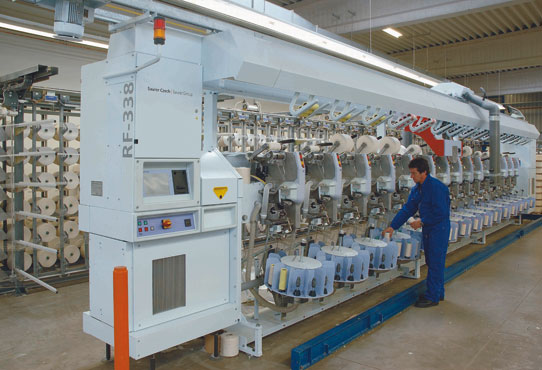 Our story
MILUART is a company that has introduced a foreign quality into its enterprise.
We are the official representatives of the Turkish company «Ar-teks», which produces a large number of finishing rubbers for the production of all kinds of underwear, sportswear, medical corsetry, and accessories.
Underwear is the thing that directly contacts the body, its composition should be environmentally friendly. We adhere to this position, and we confirm this fact with international certificates of quality and conformity.
Our partners, represented by "Ar-Teks", paint products in accordance with the wishes of our customers, without prejudice to the environment and human health. In addition to the fact that they make the same templates that customers want, they also produce products with their own designs and the best quality in the underwear sector. Thereby, we can find products, even the most executive customers.
Our company offers cooperation for both beginners and large manufacturers.
Being on the Ukrainian market for 12 years, we have won positive feedback from our customers.
Also our company sells laces wholesale and retail. We represent lace sewage collections of European manufacturers.
We are always glad to help our regular and new customers.
Yours sincerely,
Miluart
Bestsellers!
Самые продаваемые товары в мире
Elastic band
Breast elastic band for linen
Elastic band
Breast elastic band for linen
Finishing band
Finishing elastics for linen
---
New items
Самые новые товары к мире
---
OUR PARTNER'S TESTIMONIALS


Самые крутые отзывы партнеров в мире


For us it is important to work with professionals in their field. We have known Milwaart for more than 10 years and during our cooperation we have repeatedly been satisfied with the quality of products and the approach to work, in addition to a pleasant team and good feedback. Thank you!

Alexander Goloborodiy
LLC "Marsama", CEO
Our factory has been cooperating with Miluatr for more than 10 years. All these years we use the products of "Ar-Teks", which is represented in our market by Popov's SAP in Ukraine. For us, this cooperation is pleasant and reliable. Unique trade offers in comparison with other competitors, give the opportunity to expand the range and work stably. Thank you

Valentina Levkun
PRAT VAT "Kalina", Head of Sales and Supply Department
We have been cooperating with the company Miluart for more than 4 years. I am pleased with the high quality of the rubber bands, which is rare today. I like the system approach in cooperation and a clear feedback. We will continue cooperation!

Anna Kadura
LLC "Balakkom", the manager
Our company has been cooperating with Miluart for several years. Here we found a large assortment of quality rubber for the production of corset linen and home clothes. Thanks to the modern approach to the manufacture of accessories, in the shortest possible time we get all the color gamut we need. Miluart - a reliable partner, we can safely recommend to our colleagues.

Kuryuchkina Irina
LLC "Comilfo"